| | | |
| --- | --- | --- |
| Updated 30 Aug 2003 | WIRKSWORTH Parish Records 1600-1900 | |
<!==================================================> <!==================================================>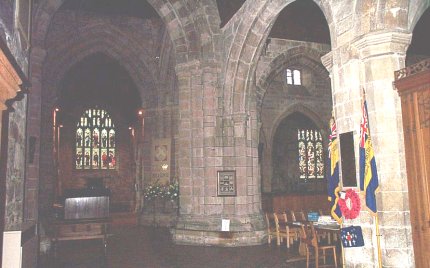 From South Transept looking North East

Looking East down the South Choir Aisle, with the Chapel window on the left. On the right is the window of the South Transept. The flags and wreath surround the World War II memorial.




Photo taken:11 April 2003
Source: Jayne McHugh, Ontario, Canada
View in High Resolution (on CD only)
Have any more information about this photo?
Please e-mail the author on:
Compiled, formatted, hyperlinked, encoded, and copyright © 2003, John Palmer, All Rights Reserved.