| | | |
| --- | --- | --- |
| Updated 30 Aug 2003 | WIRKSWORTH Parish Records 1600-1900 | |
<!==================================================> <!==================================================>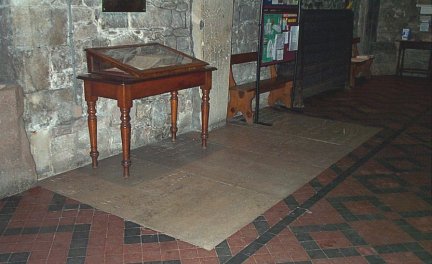 Breeches Bible - North Transept

This case contains a copy of the famous "Breeches Bible", published 1560 at Geneva by the great Protestant scholar Thomas Beza. This one is dated 1602.




Photo taken:11 April 2003
Source: Jayne McHugh, Ontario, Canada
View in High Resolution (on CD only)
Have any more information about this photo?
Please e-mail the author on:
Compiled, formatted, hyperlinked, encoded, and copyright © 2003, John Palmer, All Rights Reserved.