| | | |
| --- | --- | --- |
| Updated 30 Aug 2003 | WIRKSWORTH Parish Records 1600-1900 | |
<!==================================================> <!==================================================>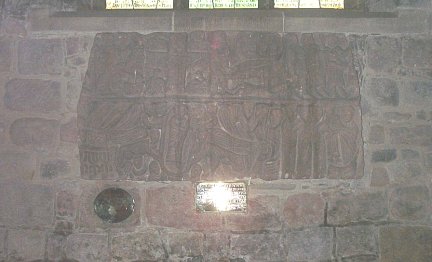 The Wirksworth Stone - North Nave Aisle

A famous Saxon carving and a treasure of the Church,
perhaps dating back to before 692 AD.
Details of the Wirksworth Stone




Photo taken:11 April 2003
Source: Jayne McHugh, Ontario, Canada
View in High Resolution (on CD only)
Have any more information about this photo?
Please e-mail the author on:
Compiled, formatted, hyperlinked, encoded, and copyright © 2003, John Palmer, All Rights Reserved.