| | | |
| --- | --- | --- |
| Updated 22 Jan 2007 | WIRKSWORTH Parish Records 1600-1900 | |
<!==================================================> <!==================================================>
Unposted.

A birdseye view of Church Walk. Drawn 1989, from Irene Bate's print of Wirksworth Centre, looking NW, showing the church inside its cathedral-like keep.


Church Walk, Wirksworth

Church Walk is a delightful "Cathedral Close" surrounding the Parish Church of Saint Mary the Virgin in the centre of Wirksworth. The buildings on the left face onto St John Street and Market Place, the main thoroughfares in Wirksworth. The Italianate belltower in the distance is part of Wirksworth Town Hall.
Enlargement.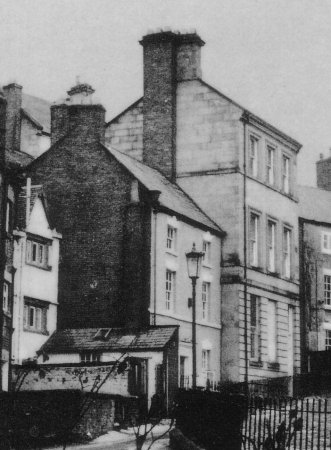 Dates:
Photo taken:
Size:
Source:

Click on photo for enlargement (on CD only)
Have any more information about this photo? 
Please e-mail the author on:


Compiled, formatted, hyperlinked, encoded, and copyright © 2006, All Rights Reserved.