Posted 1921. Claremont House in Matlock, built c1858.

Posted 1928.

Posted 1913.

Claremont House, Matlock

Claremont House (at 68 Cavendish Street) was built about 1858 by Charles Rowland (1813-1902), a local business man. Born 1813 in Burton-on-Trent, he ran a successful business there for 18 years. His health failed and he came to Matlock to find if John Smedley and Hydropathy could help. Rowland ran a hydro in Coton-in-the-Elms (near Burton) for two years, then came to Matlock and opened the magnificent Rockside Hydro in 1862. He was also chairman of the Local Board for many years, Director of the Waterworks, and vice Chairman of the Cable Tramway Company. He lived well into his late eighties and enjoyed good health in later life. Charles Rowland can be found in the Census for: 1871, 1881, 1891 and 1901.
Later Claremont became an old person's home.
Postcard addressed to: Mrs Dyson, 138 Machom Park, Abbeydale Road, Sheffield
Charles Rowland who lived in Claremont.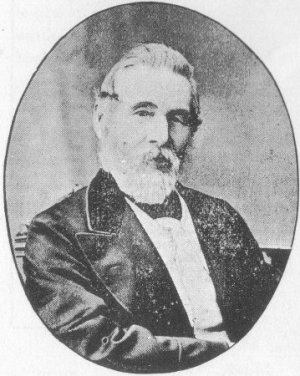 Dates:
Photo taken:before 1921
Size:Postcard
Source:Author's collection

Click on photo for enlargement (on CD only)
Have any more information about this photo? 
Please e-mail the author on: