Unposted, 1902-18, an earlier photo.

Matlock, view from the Bank

In the foreground, a rear view of Smedley's Hydro, with the "bridge" crossing Smedley Street. In the far distance, Matlock Bath, High Tor and Heights of Abraham. On the right of Smedley's is the Winter Garden, mostly made of glass. On the left skyline is Riber Castle.
Taken about 1915.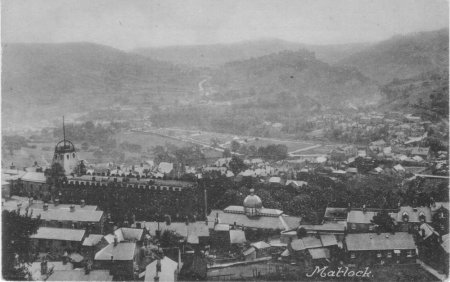 Dates:
Photo taken:
Size:Postcard
Source:

Click on photo for enlargement (on CD only)
Have any more information about this photo? 
Please e-mail the author on: