Looking up Sheep Pasture Incline from the A6 bridge.
700 yards of 1 in 8 incline

Sheep Pasture, Foot of the Incline, taken from the bridge where the A6 road crosses the railway. At the far end of the 9 empty wagons, a water tank (fed from a spring in the hillside) stands on a base of sleepers. The left line has two water-carrying wagons, which act as ballast for hauling empty wagons to the top. On the left are Cromford workshops and the engineman's bothy. Beyond is the River Derwent and Lea Bridge on the far side.

CHPR Sheep Pasture Incline

Near Cromford and the River Derwent, one of originally nine inclines on the 33 mile Cromford and High Peak Railway, Sheep Pasture Incline was 1 in 8. In 1830 worked by chains, then hempen ropes, by 1862 wire ropes were used, pulled by stationary engines at the summit. The grassy area between the curved section of track conceals an underground runaway pit, into which runaway wagons were diverted by means of catchpoints. The catchpit was constructed in 1890, the necessity proved by the following accident:
The most spectacular runaway occurred on 1 Mar 1888. At about 1900 hours, after dark, a wagon full of lime and a brake van loaded with 2cwt of gunpowder in boxes cased in iron were just beginning the descent when the connecting chain broke. As the vehicles shot forward the guard and a labourer jumped off the van and landed in deep snow, which probably saved their lives. At the bottom of the incline the vehicles had reached a speed calculated at about 120 mph. They leapt off the rails at the curve, flew straight over the canal, damaging its banks, and bounced over a stone wall. One of the canisters of gunpowder exploded and fragments of the vans were scattered around. In a third leap the remains of the vehicles crossed the Midland line, damaging the rails.
See more about CHPR.
Straight guide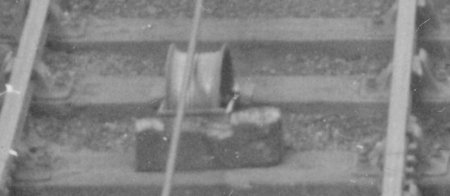 Angled guide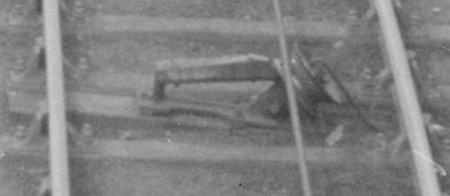 Sheep Pasture top, with 47007 waiting where the engine shed used to stand. From here the line turns slightly right then plunges steeply down Sheep Pasture Incline. The cylindrical water tank and reservoir to the right, and engine house with lattice window.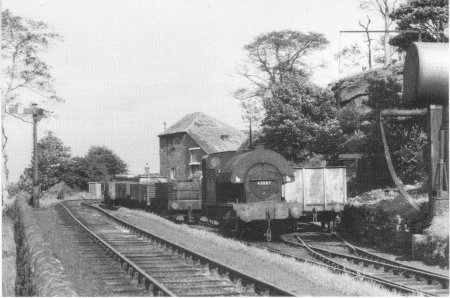 Dates:
Photo taken:5 May 1962
Size:Photo 5 x 3
Source:John Meredith

Click on photo for enlargement (on CD only)
Have any more information about this photo? 
Please e-mail the author on: