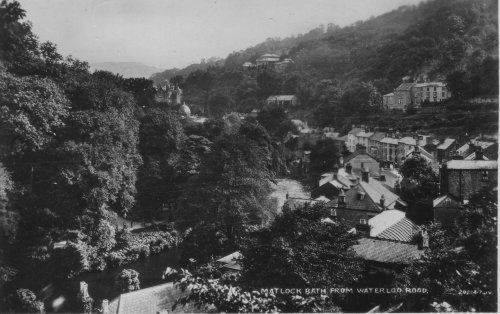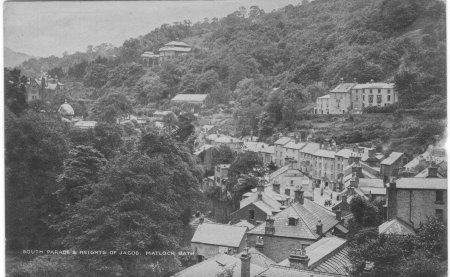 Matlock Bath from Waterloo Road

Looking South, down onto South Parade. A banner across the road reads "Musical Festival". There's a distant view of the Pavillion, the Kursaal dome and the Royal Hotel.
The second postcard reads "South Parade & Heights of Jacob, Matlock Bath", but its the same shot. The Devonshire Hotel is in the middle ground.

Dates:
Photo taken:
Size:
Source: 


Click on photo for enlargement (on CD only)

Have any more information about this photo? 
Please e-mail the author on:


The same view from the river, with the Devonshire Hotel
in the center, backing onto the river Derwent.