Posted 1913 (Downey Head ½d stamp 1911-12) to "Mrs L Stockton, Prince's Hotel, Chinley. Dear Mother, I am starting work at the Station, been and got it on Wednesday...Dad says you will have to come home and carry the money. 5/- a week. Fred."
The photo was taken c1864 and is entitled "The Road to the Temple Hotel."



Matlock Bath from Heights of Jacob

Matlock Bath looking North, with Riber Castle on the skyline. The River Derwent glides between the steep valley sides. Taken from the Heights of Jacob.
Unposted, taken before 1918.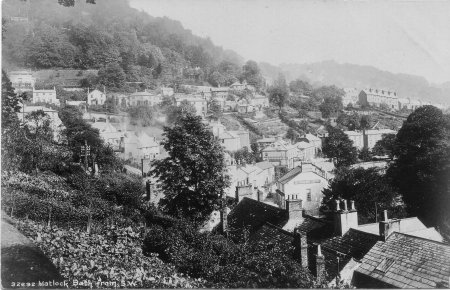 Posted 1906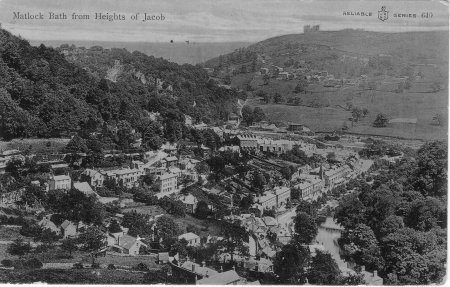 Posted 1906. Not the best tinting!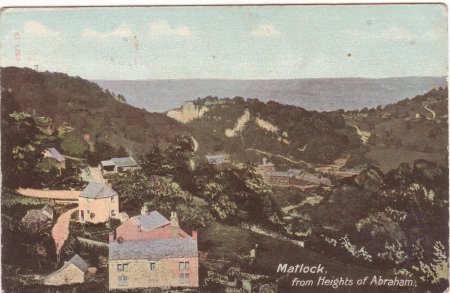 Dates:
Photo taken:
Size:
Source: 


Click on photo for enlargement (on CD only)

Have any more information about this photo? 
Please e-mail the author on: