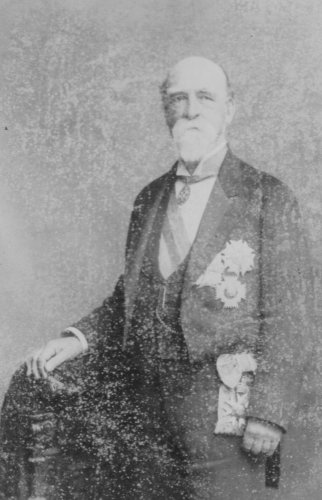 Sir John DRUMMOND-HAY


Sir John Drummond-Hay was brother of Henrietta, first wife of Henry Chandos-Pole-Gell. Like his father Edward William (1829-45), Sir John was British Consul-General to Morocco (1845-86), and fluent in Arabic..
See also: outline Pedigree.
Photo from a card by H Le Lieure of Via del Mortaro 19, Rome. Inscribed "J H Drummond Hay 1887" and "Given to me at Purvis Hall in Greenlaw Sep 16 1890"
Dates:
Photo taken:1887
Size:
Source:


Click on photo for enlargement (on CD only) Have any more information about this photo? Please e-mail the author on: