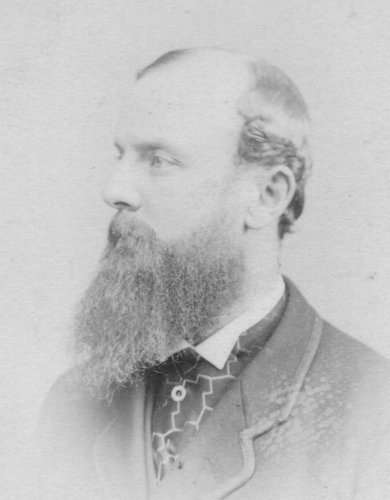 Ernest BULLER?


Uncertain person. Possibly Ernest Haney Manningham BULLER Lieut Colonel of the Rifle Brigade 24 May 1839 - 8 Nov 1888, MI at Dilhorne, STF
See also: outline Pedigree.
Photo from a Carte de Visite by Maull & Co, 187a Piccadilly and 62 Cheapside, London. Ref. No 87187. Inscribed "Ernest 5"
Dates:
Photo taken:
Size:
Source:


Click on photo for enlargement (on CD only) Have any more information about this photo? Please e-mail the author on: