Posted 1916:

Posted 1921:


Matlock, Smedley's Hydro

Smedley's Hydropathic Establishment. The Winter Gardens (large conservatory on the left of the main building) was built by the author's GGFather, William DOXEY, who lived in the grounds (to the right of the main building) with his wife Eva and children, and held the position of Clerk of the Works.
From Smedley's own booklet: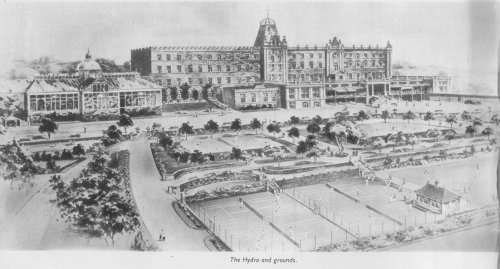 From a letterhead dated 1905 (much more detail on CD).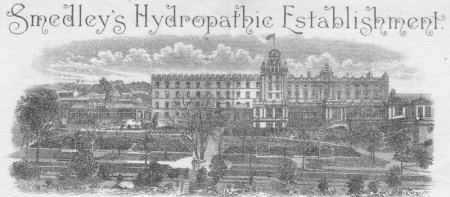 Dates:               
Photo taken: before 1921
Size: Postcard       
Source: sent by Mike Higton


Click on photo for enlargement (on CD only)

Have any more information about this photo?
Please e-mail the author on: