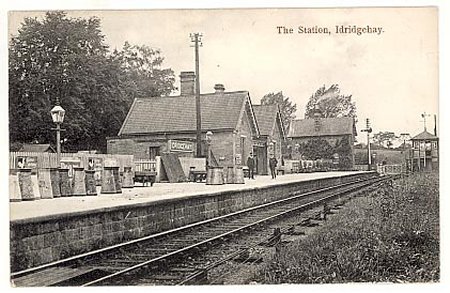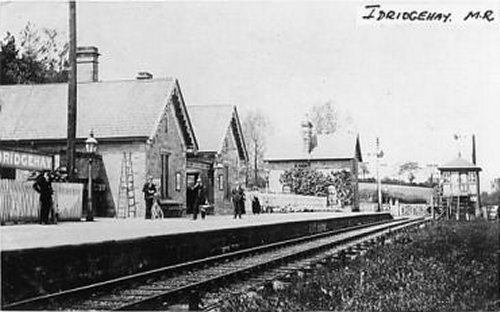 Idridgehay Railway Station

Idridgehay was on the Midland railway line from Duffield to Wirksworth, which was opened in 1867. There was a level crossing over what was described as "minor farm access road". Station Masters were:
1867-1885: Benjamin Tomlinson (see Census 1871, 1881)
1885-1908: Alfred Beeton (see Census 1891, 1901)
1908-1910 Mr Peat
1910- Mr Marple
The signal-box was closed in 1934, from 1908-1934 the signalman was John T Brown.
Top photo 15 milk churns, 2 porters, Post Office parcel barrow, station name "Idridgehay", gaslight, crossing gates closed, signal box, signal unpegged.
Bottom photo Station name "Idridgehay", 4 station staff, gaslight, ladder, crossing gate closed, signal box, signal unpegged.

Dates:               
Photo taken:
Size: Postcard       
Source:


Click on photo for enlargement (on CD only)

Have any more information about this photo?
Please e-mail the author on: