Taken c1910, looking South towards Duffield and Derby.

Taken in the 1950s - weeds on the platform....

Taken Sep 2004 by Vernon Curtis who writes:
The station building is owned by Peak Oils, they use it as offices. ....its all hidden away round the back, you would never know it was there. The station building inside remains the same, theres no alterations been done or anything....

Shottle Railway Station

Photo taken about 1910. Shottle station is on Ashbourne Road (A517, the bridge in the background) near where it crosses Cowers Lane (Wirksworth Road), about 1.5 miles from Shottle village (a long way if you were walking with luggage!). It is much closer to Turnditch (500 yards) so why was it called "Shottle Station" I wonder? The Ecclesbourne Valley Line travels from Duffield to Wirksworth past Shottle and Idridgehay, about 8 miles. The station closed to passengers on 16 Jun 1947, and closed completely on 2 Mar 1964. The Ecclesbourne Valley Railway Association is in the process of restoring the line.
Taken 1963 from the bridge, looking North towards Idridgehay and Matlock.
Copyright: C M & J M Bentley, Tel:(01298) 25151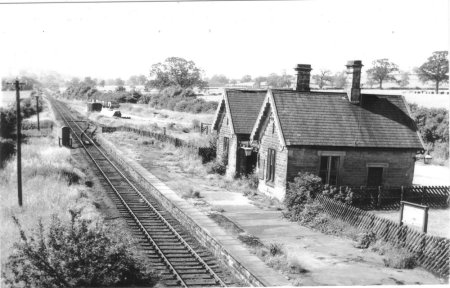 Unposted, showing porter, gaslights, gradient plate, "Shottle" nameplate, siding with 6 wagons, logpile.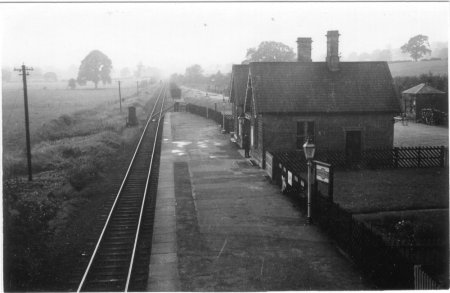 Taken in the 1950s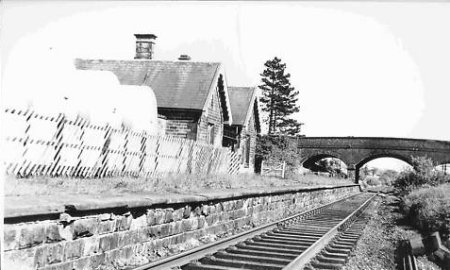 Dates:
Photo taken:c.1910
Size: Postcard
Source:Internet
Click on photo for enlargement (on CD only) Have any more information about this photo? Please e-mail the author on: