Taken in the 1960s, weeds gradually take over.

Whatstandwell Railway Station

Remarkably similar in style of buildings and bridge to Cromford Station.
Opened by the Manchester, Buxton, Matlock and Midlands Junction Railway in 1849, though it wasn't listed in the timetable until 1853. The first station was "Watstandwell Bridge" (sic) north of the 149 yard Whatstandwell Tunnel, behind the Derwent Hotel. The original platform still exists, though the area was used as a goods yard when the present station was opened in 1894. It then became "Whatstandwell".
Wikipedia
Taken about 1905.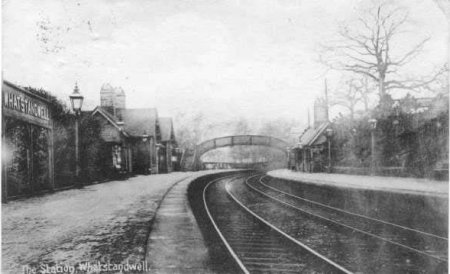 Taken 1937, loco number 3332, class 3F, 0-6-0 introduced 1885, rebuilt 1916. The house above the tunnel is Eden House, read the story on X449.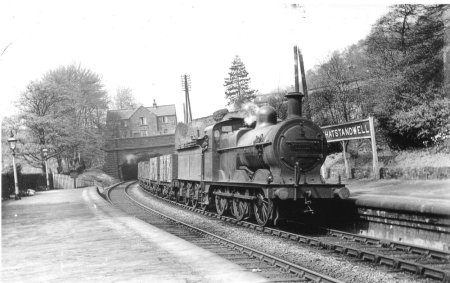 Dates:               
Photo taken:
Size: Postcard       
Source:


Click on photo for enlargement (on CD only)

Have any more information about this photo?
Please e-mail the author on: