Unposted. Who are the two old men sat outside the Almshouse?


Taken 2008 by Keith Repton. Gell's school.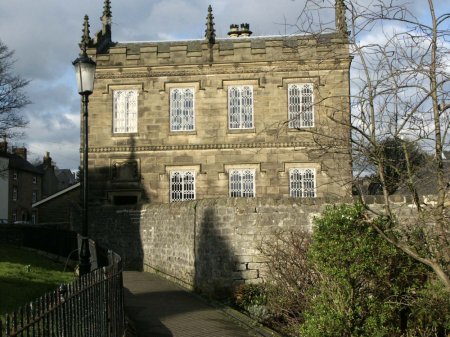 Drawn in 1989, see H19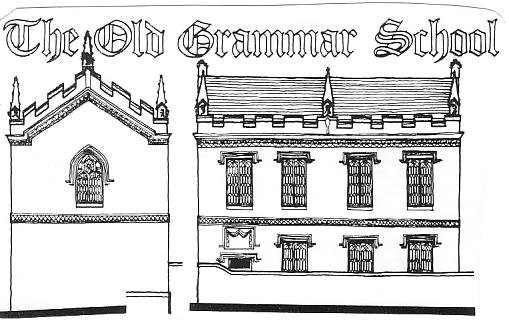 Dates:               
Photo taken: before 1907
Size: Postcard                
Source:Janine Appleby Repton, Derbyshire


Click on photo for enlargement (on CD only)

Have any more information about this photo? 
Please e-mail the author on: 

Grammar School & Almshouse,
Wirksworth
(Paste 53.082210, -1.571725 into Google Earth)
From a Postcard (bought 8 Feb 2003 at Bowman's Antique Fair, Bingley Hall, Stafford), submitted by: Janine Appleby, Repton, Derbyshire.
Green halfpenny stamp (Edward V11, 1901-1910) postmarked: Wirksworth, 7.10 pm, AU 4, 07. (4 Aug 1907), Written in pencil. Addressed to: Miss Blanche Gell, 12 The Parade, Grove Green Road, Leytonstone
My dear Blanche
Miss Stevenson is a very nice lady and we are getting on well. The weather is allright and fine.
Dad.
Enlargement. Who are they?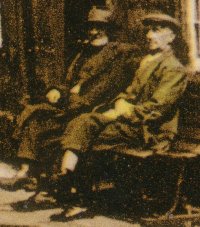 Posted 1909. Addressed to:
"Miss P(olly) Jennings, Regent St, Walsall, Staffs". From "Mary"
[see also 475 for a card to same addressee.]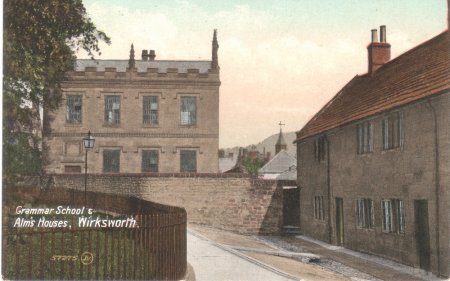 Taken 2008 by Keith Repton. Almshouse.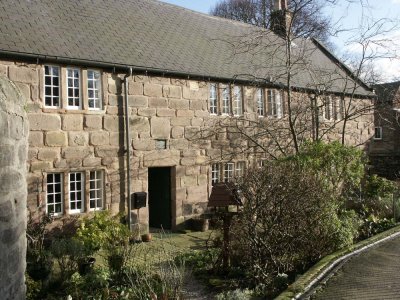 This part of the grammar school was built in 1908 to replace the one above and now forms the present day Gell block. The footpath running from the left to the centre was a convenient access for residents of the Derby Road and Gorsey Bank housing estates to the shops in the town. The modern comprehensive school that was built in 1965 now covers the area