| | | |
| --- | --- | --- |
| Updated 27 Sep 2001 | WIRKSWORTH Parish Records 1600-1900 | |
<!==================================================> <!==================================================>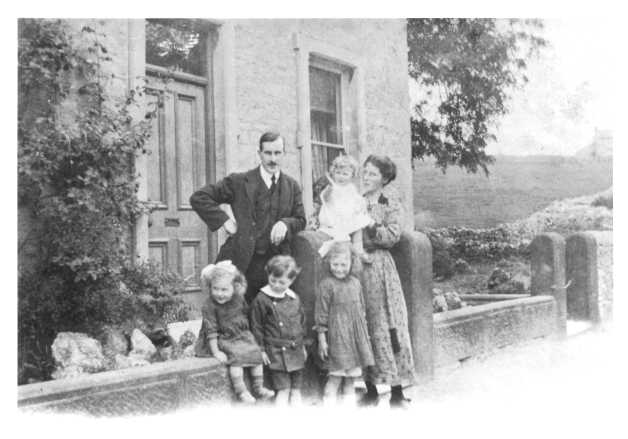 AXE Family 1919

My grandparents,William and Mary Rose Axe (nee Killer) with children (c 1919) taken outsidea house at the bottom of Chapel Lane. This same house can be seen on the postcard view; my great grandparents' house 'South View' can be seen faintly in the background of the photo.
--- from Judith Edney. (Jude.Edney@btinternet.com)





Dates:
Photo taken:c1919
Size:
Source:Judith Edney
Click on photo for enlargement (on CD only)
Have any more information about this photo? Please e-mail the author on:
Compiled, formatted, hyperlinked, encoded, and copyright © 2001, . All Rights Reserved.