| | | |
| --- | --- | --- |
| Updated 2 Oct 2001 | WIRKSWORTH Parish Records 1600-1900 | |
<!==================================================> <!==================================================>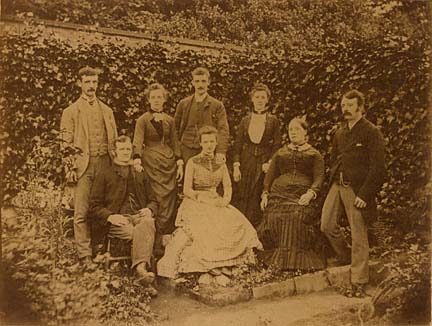 FRITCHLEY family

Isaac (Mary's father,1874-), John Joseph (1870-), Mary Eleanor (1885-) Bertha (1890-), Joseph (Uncle, 1880-), Mary (Aunt, 1875-) Ann (married to John Joseph, 1865-), George (Uncle, 1878-)

Dates:
Photo taken:
Size:9x6
Source:Mary Fritchley, 13 Underhall, Darley Dale
Click on photo for enlargement (on CD only)
Have any more information about this photo? Please e-mail the author on:
Compiled, formatted, hyperlinked, encoded, and copyright © 2001, . All Rights Reserved.