| | | |
| --- | --- | --- |
| Updated 22 Jan 2007 | WIRKSWORTH Parish Records 1600-1900 | Return to Text |
<!==================================================> <!==================================================>
07 Haworth's shop ('The Corner House')
The red brick house on the left (No 9-11) belonged to the Haworth family.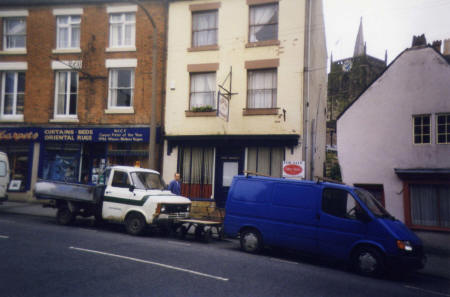 07a Taken about 1925, the shop had a fine balcony then. It was run by Burgon's the grocer's and tea dealers, with the Temperance Hotel sign plainly visible above the shop.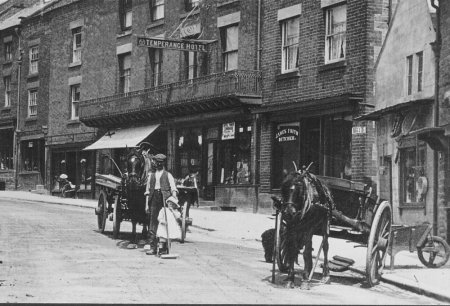 St Johns Street


1-5                        7                   9-11        13
Minimarket              Opticians      Carpet/flooring  Indian
3 flats above                          shop             Takeaway

Compiled, formatted, hyperlinked, encoded, and copyright © 2006, . All Rights Reserved.