| | | |
| --- | --- | --- |
| Updated 28 Jul 2004 | WIRKSWORTH Parish Records 1600-1900 | |
<!==================================================>

Here is part of a map, in a:
"Report of the Boundary Commissioners for England and Wales",
printed by Eyre and Spottiswoode 1885.
Boundaries of proposed Pariamentary Divisions in RED
Boundaries of Petty Sessional Divisions in BLACK
Area around Wirksworth 1885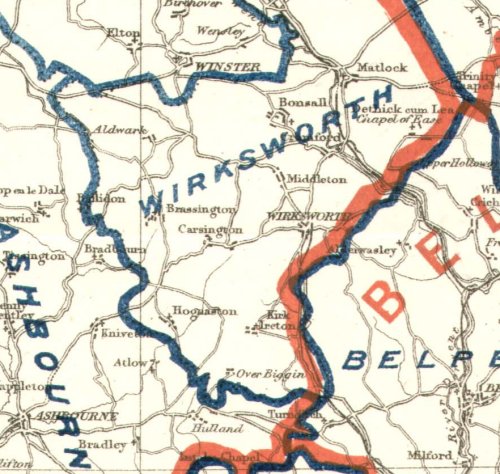 Compiled, formatted, hyperlinked, encoded, and copyright © 2003, . All Rights Reserved.